Welcome to the Brand New Member's Area
Take Advantage of the "FORUMS"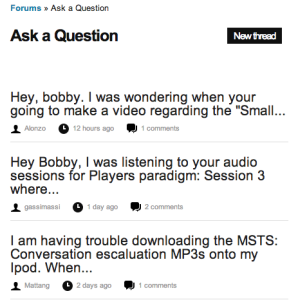 Ok, here's the deal.
For the next two weeks.  If you ask a question in the forums, or have a specific situation that you would like me to analyze then ask a way in our forums.
I guarantee I will personally answer any questions that you have.   Once a day I'm going through the forums and I'll provide my feedback and suggestions to any question or concern you may have.